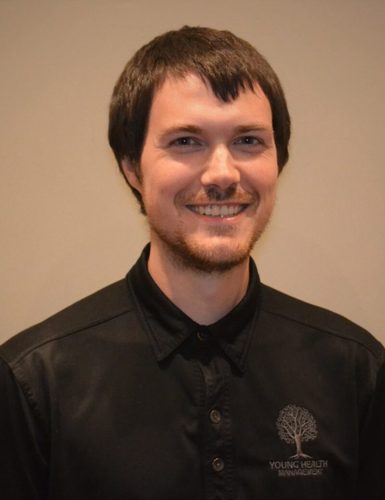 Thomas has been practicing Massage Therapy at Young Health Management since August of 2017, and he has been registered with the College Of Massage Therapist of BC since October 2012, after graduating from the 3000 hour program at the WCCMT Victoria campus. While in school Thomas took the opportunity to sign up for a variety of volunteer outreaches, like working with athletes after sporting events, volunteering at a women's retreat, and his personal favorite, teaching women in Nicaragua to do relaxation massage.
Thomas believes that every client that comes into the clinic to see him is unique in their presentation of injury or relaxation needs and that there is no one size fits all approach to treatment. As everyone is different, Thomas believes communication with the patient, prior to, during and after the treatment is extremely important to the therapeutic relationship and building trust with each other.
When not in the clinic Thomas will be out walking his golden retriever Frankie with his wife and daughter, making dog treats, making balloon animals or spending time with family.